About Our Town Center Dental – Garland, TX
Giving Garland Patients Relaxing, High Quality Care
Dr. Teresa Knott has been practicing at Town Center Dental for 15 years, and she still finds nothing more satisfying than being able to change people's smiles for the better. Her goal is to help people feel relaxed before their regular checkups and extensive dental procedures, and she works alongside the rest of our team to provide top-tier treatment while maintaining a laid-back environment. Looking for a dental office that will treat you as a person and not just a number? Give us a call today.
Conveniently Located Dental Office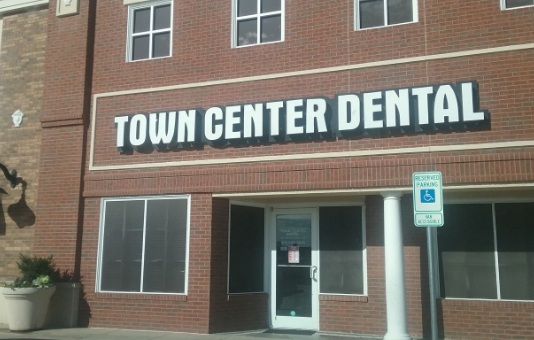 You'll be visiting your dentist at least twice a year for checkups, and you need to be able to get to them as soon as possible in the event of an emergency. As such, the location of a dental office matters a great deal. Our dental office is conveniently located just off the highway near the Firewheel mall; if you click the link below, you can figure out the best route from your home or your place of work to our dental office so that you can get to us when you need to.
Directions to Our Dental Office
Locally Owned & Operated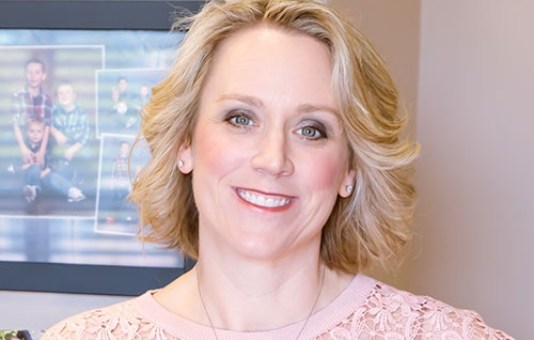 Corporate-owned dental offices have to follow strict protocols and meet set quotas, which means they don't offer a truly personalized experience that accommodates your individual needs. Since Town Center Dental is locally owned, Dr. Knott can give each patient all the time and attention they need. She is also very honest regarding the treatments that she offers and will take the time to explain why she's giving specific recommendations based on your situation and individual needs.
Calm & Relaxing Atmosphere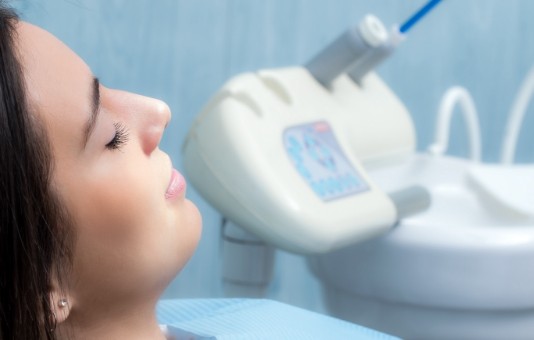 A lot of people are tense or nervous when they have to visit the dentist, even if it's just for a routine checkup. We want you to feel relaxed from the moment you step in through our front doors. We have a very laid-back team that's easy to talk to, and they'll be by your side at each step of your visit. Our dental office does not have a very corporate or clinical feel; rather, it's a place where you can feel at ease knowing that your smile is in good hands.
Meet Lacey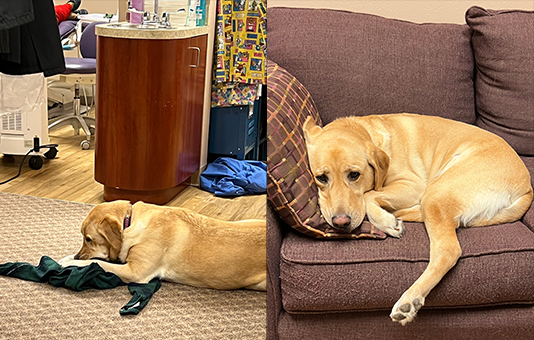 Lacey is Dr. Knott's Labrador and acts as our Garland dental office's mascot. She is very friendly and loves to be around other people, which is why Dr. Knott sometimes brings her to the dental office. Many of our patients enjoy having the opportunity to see Lacey at our dental office, which can make the entire appointment more enjoyable. If you happen to see Lacey the next time you're at our dental office, we hope that she helps put a smile on your face.