Emergency Dentistry – Garland, TX
We're Right Here When You Need Us
When a dental injury occurs, you may panic or put it off. Many individuals believe if there is no pain or blood, there's no reason to seek help. Others can panic when faced with a lost dental crown. At Town Center Dental, we provide immediate assistance no matter the type of dental accident, which is why we offer same-day emergency appointments. If you're unsure whether to schedule an appointment, contact us to learn more about emergency dentistry in Garland, TX.
Why Choose Town Center Dental for Emergency Dentistry?
Same-Day Emergency Appointments
Conveniently Located Dental Office in Garland
Dental Insurance Welcome and Financing Available
How We Treat Dental Emergencies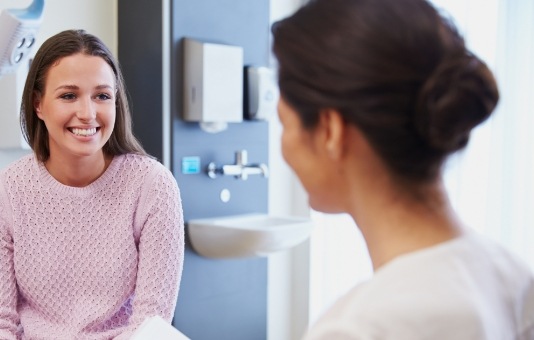 The most important step to take is to call our dental office as soon as you experience a dental injury. Our team will survey the severity of your situation and determine if you should come in right away or use at-home techniques to manage your case until it's time to see Dr. Knott. When arriving for your appointment, we will escort you to a treatment room and take any necessary digital x-rays. We'll quickly work to mitigate any pain or discomfort before examining the underlying problem and recommending viable treatment options.
Whether it is with antibiotics, periodontal therapy, dental crowns, dental fillings, root canals, or tooth extractions, you can trust our team to review the prospective plan to ensure you face no surprises along the way.
The Most Common Dental Emergencies
There are various types of dental emergencies, such as toothaches, knocked-out teeth, lost dental restorations, jaw pain, chipped or cracked teeth, and even tooth sensitivity. Because each one requires its own method of treatment, you will need to contact us as soon as possible to determine how to manage the situation at home and when to see Dr. Knott.
Understanding the Cost of Dental Emergencies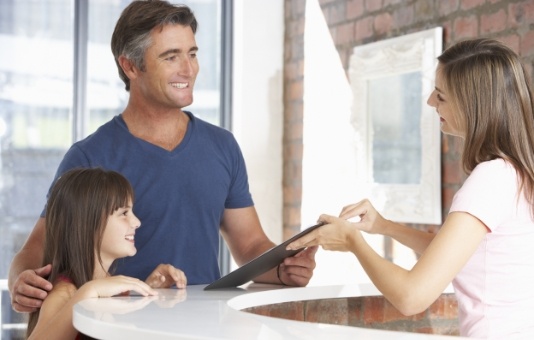 Naturally, emergency dental care comes with a price. It's important to be aware of the costs involved before you agree to any sort of treatment. Sometimes only a minor filling is required, but in other situations, treatments such as root canal therapy may be necessary. At Town Center Dental, the cost of emergency dentistry in Garland will be explained to you ahead of time so you know what to expect when the time comes for payment.
Every Dental Emergency is Different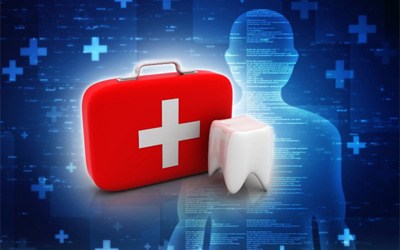 Believe it or not, visiting your emergency dentist in Garland is relatively inexpensive. During your appointment, our team will evaluate the extent of your condition and determine which treatments are necessary to get your smile back on track. Since every case is unique, it's impossible to provide an accurate cost estimate until you come in for an exam.
However, some common solutions for dental emergencies include root canal therapy, extractions, dental crowns, and dental bonding. We will explain our findings and the recommended treatment plan, plus provide a cost estimate in advance so there won't be any surprises!
Taking Care of Your Smile Can Save You Money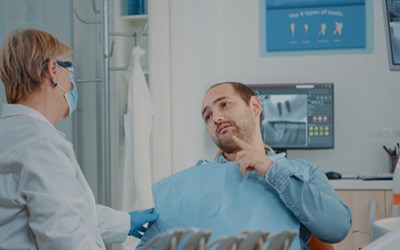 Not every dental emergency is entirely avoidable. Although some happen because of accidental injuries, the majority are the result of unchecked infection or damage. Fortunately, you can keep your smile healthy and save thousands of dollars over the years by investing in routine dental checkups.
On top of that, you can avoid breaking the bank by visiting our team as soon as you notice something wrong with your oral health. Taking care of a problem right away will help you avoid needing more expensive and extensive treatment later on.
Does Dental Insurance Cover Dental Emergencies?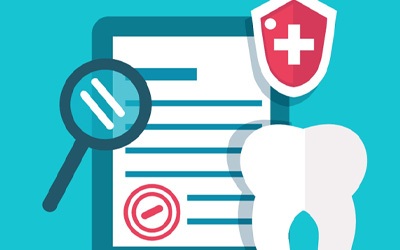 The good news is that most dental insurance plans offer some level of coverage for emergency situations. At least one yearly emergency exam is typically fully covered, while common services associated with hurting teeth like root canal therapy, extractions, and dental crowns are eligible for 50-80 percent of coverage. Of course, every policy is unique, which is why you should confirm the details with your insurance provider before committing to anything. Our team is more than happy to help with this process if needed!
Other Options for Making Dental Emergencies Affordable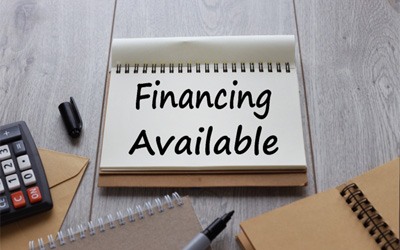 Don't have dental insurance? No problem! We offer flexible financing through CareCredit. This third-party financing option provides patients with low-to-no-interest payment plans.
Also, consider our dental savings plan if you don't have insurance. Among many other benefits, it provides 25 percent off the price of services like crowns, implants, and fillings. Contact us to learn more!
Keys to Preventing Dental Emergencies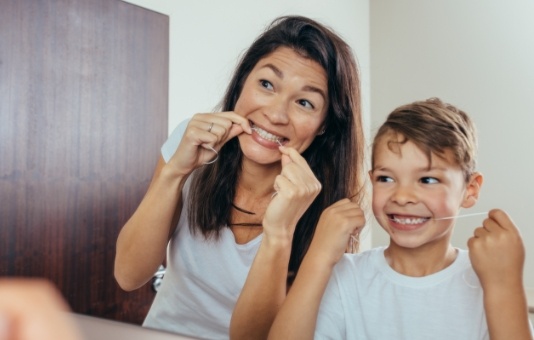 You will find that preventing dental emergencies is always a better idea than waiting until something happens. While it might seem as if this is an impossible task, there are effective ways to safeguard your smile. Here are five proactive measures that our Garland emergency dentist recommends!
Visit Your Dentist Regularly
Your biannual visits to our office serve several important purposes. To start, they allow us to thoroughly remove plaque and built-up tartar. Furthermore, they ensure that we catch cavities, gum disease, and other oral health problems in the early stages. That way, the chances of you cracking, chipping, or fracturing a tooth is significantly lower. If it's been more than six months since your last checkup, or you're experiencing any abnormal symptoms (like pain when biting down), then get in touch with our Garland dental team to schedule an appointment.
Maintain Good Oral Hygiene At Home
One of the best ways to prevent decayed, cracked, and otherwise damaged teeth is by implementing a solid oral hygiene routine. That starts by using the right tools, like a soft-bristled toothbrush. It extends to best practices like brushing each morning and evening, flossing daily, and rinsing with mouthwash consistently. If you need any recommendations on which products you should use or need a refresher on proper technique, then don't hesitate to schedule an appointment with our team so we can help!
Stick to a Nutritious Diet
Eating well-balanced meals is beneficial for your oral and overall health. After all, vitamin-rich foods like vegetables and fruits play an important role in keeping your teeth healthy from the inside out. Conversely, sugary foods can result in decay and hard foods can lead to a serious crack in your tooth. That's why it's essential that you keep your consumption of added sugar to a minimum and exercise caution when indulging in crunchy foods, like popcorn and raw nuts.
Wear a Mouthguard
Do you participate in sports? If so, you know first-hand that accidents happen, and all it takes is one rogue elbow to your jaw to shove one of your teeth out of place. Fortunately, a mouthguard can help cushion the blow, protecting your teeth and gums in the process. So, if you don't already have a mouthguard, ask our team about a custom one. These can also be helpful if you chronically grind or clench your teeth at night!
Use Tools to Open Packages, Not Your Teeth
In a pinch, you might be tempted to use your teeth to open a bottle cap or package. Don't! This can result in a painful dental injury that is costly and time-consuming to correct. So, always take the time to locate the scissors or bottle cap opener instead.
Dental Emergency FAQs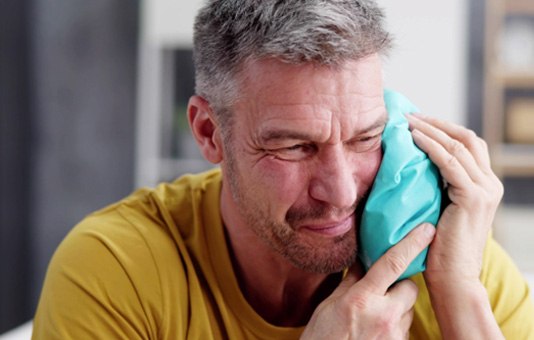 Dental emergencies can be scary to navigate alone, especially if this is your first time dealing with one. To help ease your anxieties and make the right decisions for your smile, we've included some of the most frequently asked questions we receive from our patients below, along with our answers. If you don't see what you're looking for, please don't hesitate to call us directly. We'll also be able to schedule a same-day emergency appointment so you can be seen ASAP.
What if I can't afford to receive emergency dental care?
If you're concerned about the financial impact of visiting an emergency dentist, you're not alone. Countless people put off addressing important oral health problems due to the fear of the price tag that comes along with it. Our team at Town Center Dental understands the financial implications of taking care of your smile, which is why we offer several flexible ways you can pay.
If you have dental insurance, we're in-network with most major PPO plans, including Aetna, Delta Dental, Humana, Cigna, and more. We also partner with CareCredit so you can make small monthly payments for your care instead of having to pay a large sum of money upfront. If you're uninsured, we offer a Dental Savings Plan as well. Just pay an annual fee and receive coverage for all of your basic preventive care as well as a sizable discount on any other procedures you receive.
Can I pop a dental abscess on my own?
As tempting as it may be to try to pop a pimple-like bump on your gums, also known as an abscess, you should never attempt to do this. In doing so, you could expose your mouth to more bacteria and experience severe discomfort.
Should I place my knocked-out tooth in water?
You can use cool water to rinse off a knocked-out tooth, but it's best to store it in a glass of milk, saline solution, or place it back in its original socket. These are the best ways to preserve the root of your tooth. Storing it in water could damage the root and decrease the chances of successfully placing it back in its socket.
My chipped tooth doesn't hurt. Do I still need to see an emergency dentist?
While a minor chip in your tooth may be able to wait a couple of days before being treated, you should still get it fixed to prevent future issues from developing. The break in your enamel could put that tooth at a higher risk of developing decay, sensitivity, or becoming infected, which could lead to the need for root canal therapy or other major treatments. To keep this from happening, it's easiest to address the issue in a timely manner with dental bonding or a veneer to seal off the interior of the tooth and restore its structure.