Periodontal Disease Treatment – Garland, TX
No More Bleeding or Inflamed Gums
Gum disease is one of the most common oral health problems. Millions of people are affected, but many do not realize they have it. Our team wants to lower that number by providing gum disease treatment. With scaling and root planing and antibiotic therapy, we can remove accumulated plaque and tartar and set patients up for greater success in the future. Contact us to find out if you might benefit from periodontal disease treatment in Garland, TX.
Why Choose Town Center Dental for Periodontal Disease Treatment?
Proven Scaling and Root Planing Provided
Convenient Location
Dental Insurance Accepted
Scaling & Root Planing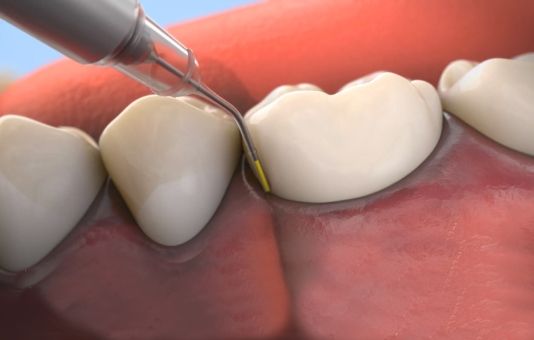 When bacteria and plaque form around teeth and gums, our team will use scaling and root planing to stop the spread and restore the health of your soft oral tissues. Dr. Knott will begin by gently removing plaque and tartar build-up (scaling) before smoothing the tooth's root (root planing) to encourage reattachment and minimize the chances of plaque adhering in the future.
Antibiotic Therapy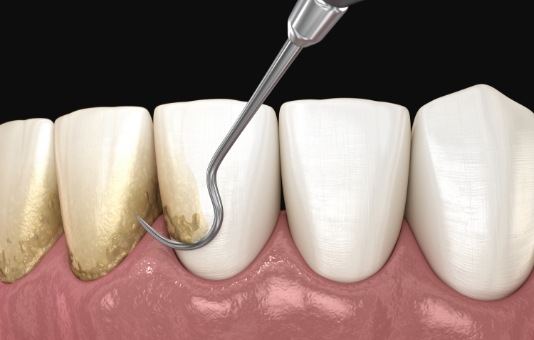 To help reduce your risk for reinfection, Dr. Knott can apply Arestin, which is a form of antibiotic therapy used in conjunction with scaling and root planing. Placed inside the gum pockets, it kills bacteria and protects the tissue. You may also receive Peridex, which is a rinse that can be used at home to reduce bacteria inside the oral cavity.