Veneers – Garland, TX
The Smile-Enhancing Solution You've Been Looking For
If you're unhappy with your smile due to discoloration, chips, misalignment, and other imperfections, don't worry – there is a solution. Cosmetic dentistry is a branch of dentistry designed specifically to help patients enhance the appearance of their smiles. If you'd like to address multiple dental flaws at once, want long-lasting results, and don't want to wait 6+ months, then veneers in Garland may be the solution you've been looking for. To learn more, contact our team or read on!
Why Choose Town Center Dental for Veneers?
Talented Dentist with Nearly 20 Years of Experience
Flexible Financing Available Through CareCredit
Early Morning and Afternoon Appointments Available
What Are Dental Veneers?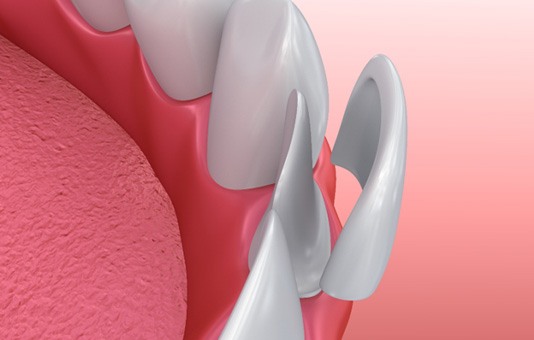 Veneers are well-known for their ability to address everything from minor misalignment and unsightly chips to permanent discoloration. But what exactly are they? In short, they are thin shells of high-quality materials, like porcelain. By securely bonding them to the front-facing surface of your teeth, our Garland cosmetic dentist can conceal dental imperfections and enhance the look of your smile simultaneously.
The Process of Getting Veneers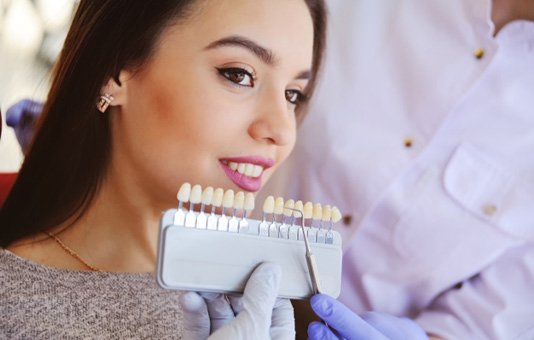 The veneers process begins at your initial consultation. Once Dr. Knott learns all about your smile goals and takes a look at your teeth, she'll be able to determine if you're a candidate. If you are, then the next step is to solidify the details of your treatment plan. Once the shape, shade, and size have been finalized, it will be time to prep your teeth! By removing a sliver of your enamel, Dr. Knott can ensure that your final veneers will blend in flawlessly with your existing smile. While the lab artisans are crafting your veneers (a process that takes a few weeks) we can provide you with a temporary set, if needed.
When we have your permanent veneers ready, you'll come back to our office to have them placed. Dr. Knott will securely bond them to your teeth, making any final adjustments along the way. At the end of this visit, you'll be able to see your new and improved smile – the process is complete!
The Benefits of Veneers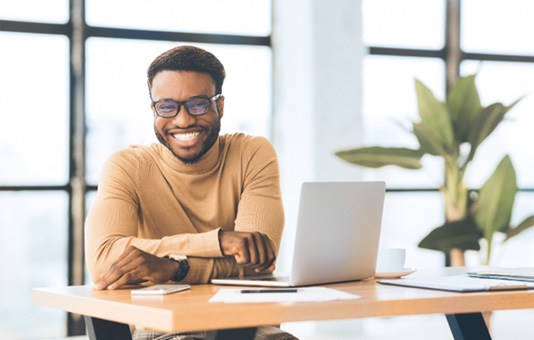 Patients who choose to enhance their smiles with veneers enjoy several noteworthy benefits, including:
The results can last for 15+ years with proper care
Each veneer is custom-made
Veneers are stain-resistant
From start to finish, the entire process can be completed in just two or three visits
Veneers can address a wide range of dental imperfections at once
Understanding the Cost of Veneers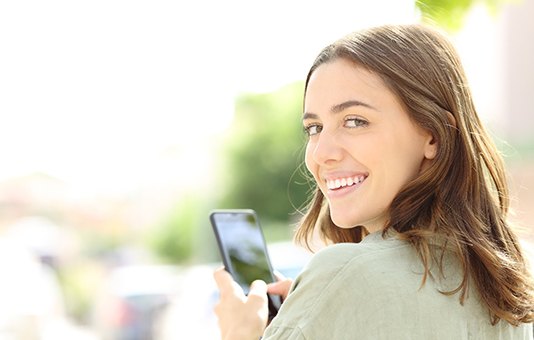 Whether you just started researching veneers in Garland or you've been interested in this smile-enhancing solution for some time, you'll quickly realize that pinpointing an exact price without a consultation is difficult. That's simply because they are completely customized to each patient's unique smile goals! Don't worry – we're here to help make understanding the cost as easy and headache free as possible. So, keep reading to learn a few important factors to consider as well as how to make veneers more affordable!
Cost VS Cosmetic Dentistry: What's Right For Me?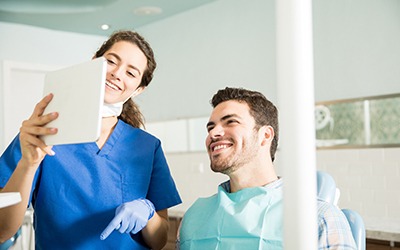 When researching the cost of veneers, it's important to keep in mind how it relates to other popular cosmetic dental treatments. Here's a quick overview of some noteworthy information to keep in mind:
Braces – Braces are great at addressing everything from minor to severe cases of misalignment. The only "con" is that the color and shape of your teeth will remain unchanged. So, if you want to remove stubborn stains or fix a misshapen tooth, you'll need to factor in the cost of additional treatments.
Teeth Whitening – Professional teeth whitening treatments can seamlessly blast away discoloration without compromising the condition of your oral health. Since this cosmetic dental service focuses solely on the color of your teeth, the position, shape, and size will remain the same. Again, you'll need to account for additional treatments when considering the cost of achieving the smile of your dreams.
Direct Bonding – Direct bonding has a serious perk: it can correct minor misalignment, chips, stains, and more! Of course, it's more ideal for correcting small imperfections, and the results typically only last for a few years at a time. So, you will need to get touch-up treatments every so often.
Veneers – Although veneers come with a higher price tag, they also are extremely versatile, customizable, and long-lasting. In addition to having a 10+ year lifespan, they can correct multiple dental imperfections and can be used to fix one tooth or several!
How to Make Veneers Affordable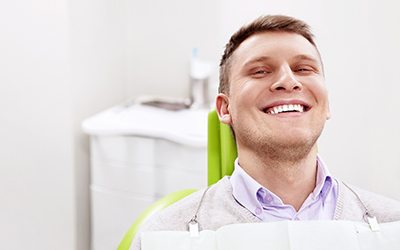 While dental insurance doesn't typically cover dental insurance, you don't have to worry about it being "too expensive" to visit our Garland cosmetic dentist. Our team at Town Center Dental is proud to offer several financial solutions, including our dental savings plan. In addition to saving a significant amount on essential preventive care, you get access to discounts on other popular treatments, including veneers. We also proudly welcome flexible financing through CareCredit! As a result, you can find a payment plan that fits the cost of veneers easily into your monthly budget.
Veneer FAQs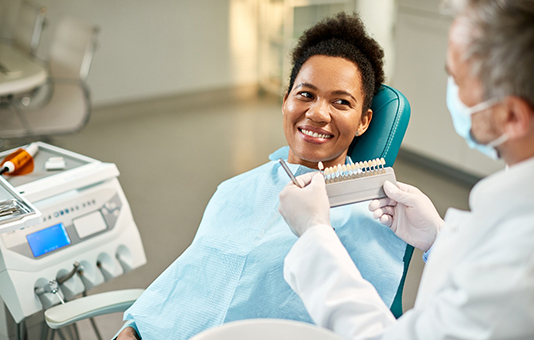 From the process and the benefits to the cost, we've covered a lot of information about veneers in Garland. However, if you still have questions about this cosmetic dental treatment, that's okay too! Our team is always here to help you find the answers you're looking for, and you can continue your online research by simply reading on.
Are Veneers Permanent?
Since veneers are considered irreversible, many patients assume that they are permanent. While they can last for two decades or more, they will eventually need to be replaced. The reason they are "irreversible" is because the enamel that is removed in the preparation process will not grow back. So, your teeth will need to be covered with a veneer or crown moving forward. Fortunately, your new and improved smile is going to be so gorgeous that you'll never want to go back anyway!
Is There Anything I Can't Eat with Veneers?
After your teeth are prepped, you'll wear a set of temporary veneers until your permanent ones arrive. Since the temporary set is not meant to last long-term, you will have to adjust your diet for a few weeks. Typically, patients are encouraged to stick to soft foods, like yogurt, smoothies, and mashed potatoes. Of course, once your final veneers are cemented in place, you'll be able to enjoy your usual diet once more. Just be sure to exercise caution with popcorn, peanut brittle, and other crunchy foods that have the potential to chip or crack a veneer.
Will I Still Be Able to Drink Coffee with Veneers?
Good news: the answer is "yes!" Since porcelain and other high-quality dental materials are stain-resistant, they won't discolor as quickly as your natural teeth. With that said, it's always a good idea to drink your coffee the "smile-friendly" way, which includes using a straw and keeping the cream and sugar to a minimum.
How Long Do Veneers Last?
A study conducted in 2012 found that 83% of veneers last 20 years! One of the biggest factors that impact the longevity of yours is care. That's why it's of the utmost importance that you prioritize best practices like brushing twice a day, visiting your dentist every six months for a checkup, and avoiding unhealthy dental habits, like smoking. These will help ensure that your new and improved smile stays in pristine condition as long as possible.
How Many Veneers Will I Need?
Ultimately, this is a decision you will make with our Garland cosmetic dentist. If you have one seriously stained or chipped tooth, then one veneer may be all that's needed to transform your smile. If you want to address discoloration, cracks, and other imperfections across multiple teeth, then we may recommend 10 or more. As always, our team will be here to help you make that decision. That way, you can confidently decide how many veneers you want.