Veneers – Garland, TX
The Smile-Enhancing Solution You've Been Looking For
If you're unhappy with your smile due to discoloration, chips, misalignment, and other imperfections, don't worry – there is a solution. Cosmetic dentistry is a branch of dentistry designed specifically to help patients enhance the appearance of their smiles. If you'd like to address multiple dental flaws at once, want long-lasting results, and don't want to wait 6+ months, then veneers in Garland may be the solution you've been looking for. To learn more, contact our team or read on!
Why Choose Town Center Dental for Veneers?
Talented Dentist with Nearly 20 Years of Experience
Flexible Financing Available Through CareCredit
Early Morning and Afternoon Appointments Available
What Are Dental Veneers?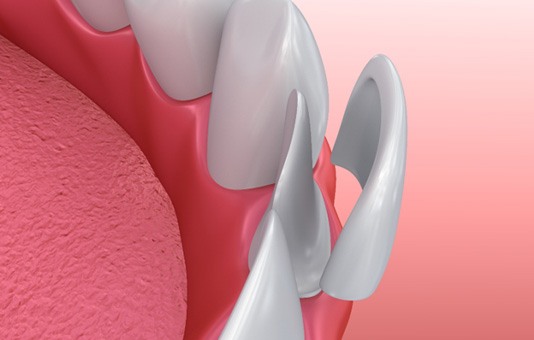 Veneers are well-known for their ability to address everything from minor misalignment and unsightly chips to permanent discoloration. But what exactly are they? In short, they are thin shells of high-quality materials, like porcelain. By securely bonding them to the front-facing surface of your teeth, our Garland cosmetic dentist can conceal dental imperfections and enhance the look of your smile simultaneously.
The Process of Getting Veneers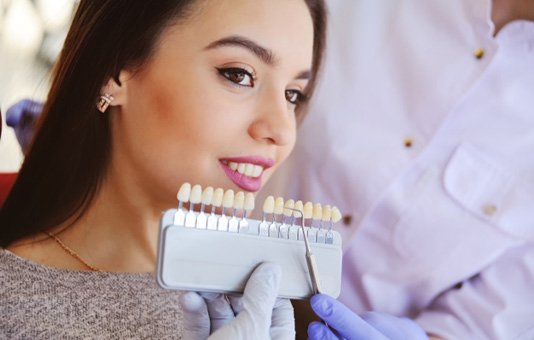 The veneers process begins at your initial consultation. Once Dr. Knott learns all about your smile goals and takes a look at your teeth, she'll be able to determine if you're a candidate. If you are, then the next step is to solidify the details of your treatment plan. Once the shape, shade, and size have been finalized, it will be time to prep your teeth! By removing a sliver of your enamel, Dr. Knott can ensure that your final veneers will blend in flawlessly with your existing smile. While the lab artisans are crafting your veneers (a process that takes a few weeks) we can provide you with a temporary set, if needed.
When we have your permanent veneers ready, you'll come back to our office to have them placed. Dr. Knott will securely bond them to your teeth, making any final adjustments along the way. At the end of this visit, you'll be able to see your new and improved smile – the process is complete!
The Benefits of Veneers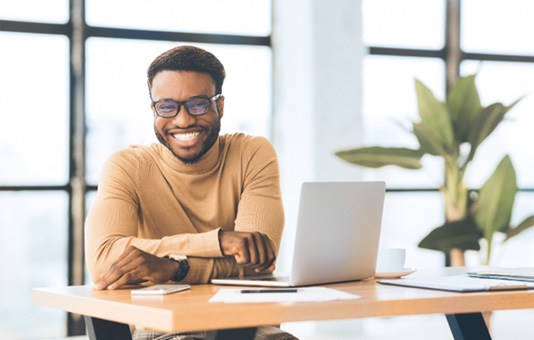 Patients who choose to enhance their smiles with veneers enjoy several noteworthy benefits, including:
The results can last for 15+ years with proper care
Each veneer is custom-made
Veneers are stain-resistant
From start to finish, the entire process can be completed in just two or three visits
Veneers can address a wide range of dental imperfections at once