Replacing Missing Teeth – Garland, TX
Bringing Functionality Back to Your Smile
Dr. Knott wants all patients to have complete smiles. When tooth loss causes difficulty speaking, eating, and smiling, she will go to great lengths to help restore their aesthetics, confidence, and most importantly, oral health. With dental implants, dentures, and dental bridges, patients can say goodbye to the gaps in their smiles and instead, embrace a better quality of life. If you're ready to do something about your incomplete smile, contact us today to learn more about replacing missing teeth in Garland, TX.
Why Choose Town Center Dental for Replacing Missing Teeth?
Partners with Local Specialists for Implant Placement
High-Quality Bridges, Dentures, and Implant Restorations
In-House Digital Impression System Used
Dental Bridges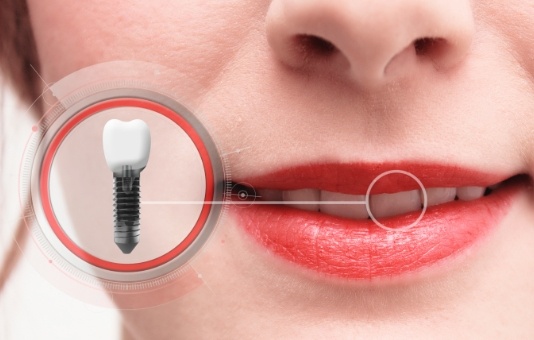 When missing one or more consecutive teeth, Dr. Knott can recommend a dental bridge. Relying on healthy abutment teeth on either side of the gap, she can alter these teeth to serve as anchors for the bridge. Multiple dental crowns are then fused to create the prosthetic, which is secured over the top of the abutment teeth. Interior crowns rest on top of the gums and can last up to a decade with proper care.
Learn More About Dental Bridges
Dentures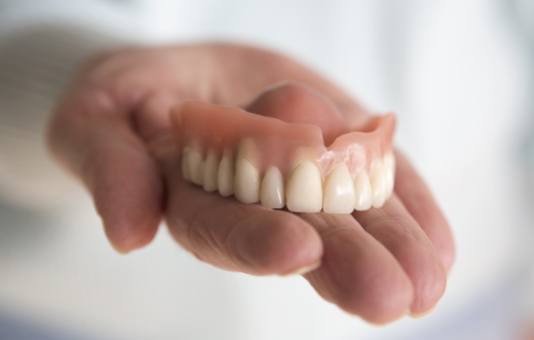 Multiple missing teeth or an entire arch can be replaced using partial or full dentures. Made with a gum-colored acrylic base and artificial teeth, these prosthetics are time-tested and highly effective. While partials require metal clasps to attach to regular teeth, full dentures rest on top of the gums and use natural suction to stay in place. Patients are encouraged to use denture adhesive, however, for added security.
Dental Implants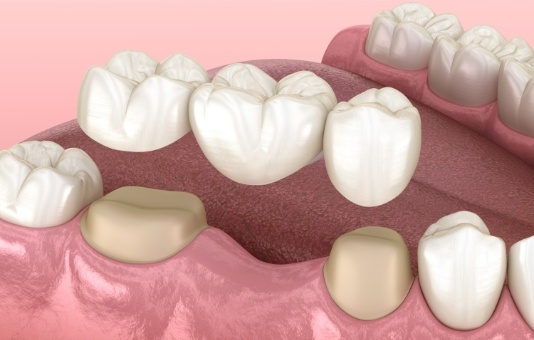 For a more secure and permanent solution, dental implants are considered the gold standard for tooth replacement. Mimicking the natural tooth structure from root to crown, these tiny titanium posts are surgically placed in the jawbone to create a firm foundation. Versatile in their ability to address all types of tooth loss, patients can receive a dental crown, bridge, or denture to restore their complete smile.