Advanced Dental Services & Technology – Garland, TX
Modern Care Using the Latest Advancements
As part of her continuing education, Dr. Knott takes the time to learn about the most recent advancements in dental technology. Over time, she's incorporated many of these advancements into our dental office for more efficient, precise, and comfortable care. From intraoral cameras to digital impressions, there are many state-of-the-art instruments we use to care for our patients' smiles; learn about them below before calling our dental office.
Intraoral Cameras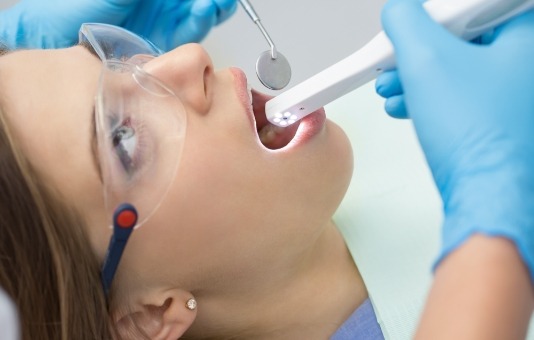 To help you get a full understanding of your dental needs, we can give you a close look at your own smile with our intraoral cameras. These simple devices can be easily inserted into your mouth to take pictures of the teeth and gums from different angles. We can put the images on a monitor so that you can view them while we explain the nature of the problem and what treatment solutions are available.
All-Digital X-Rays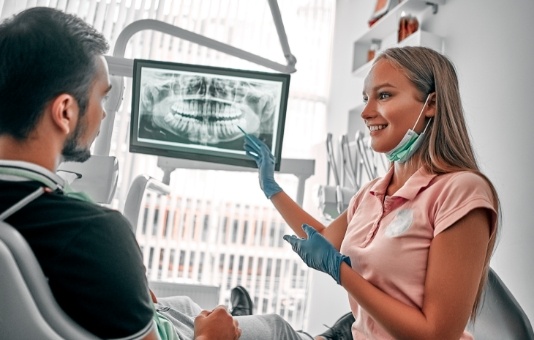 X-rays have been used in dental offices for a very long time to gather information about oral health that would be overlooked by the naked eye. Today, digital radiography is used instead of traditional film radiography, which dramatically reduces radiation exposure and avoids the need for harmful chemicals to develop the images. Digital X-rays are ready for viewing almost immediately, and we can easily store them on the computer instead of a bulky filing cabinet.
Digital Impression System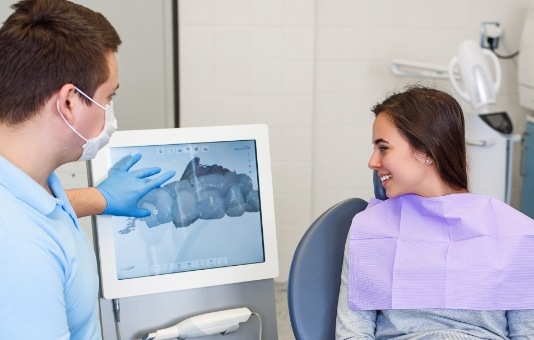 Crowns and other dental restorations are not "one-size-fits-all"; each one needs to be made based on impressions of the patient's teeth so that they fit properly and match the appearance of the other teeth. Instead of unreliable, uncomfortable dental putty, we use a digital impression system to scan your mouth and create a virtual model that has all the information we need to design a one-of-a-kind restoration. Digital impressions are less likely to need to be retaken than physical impressions.
Nitrous Oxide Sedation Dentistry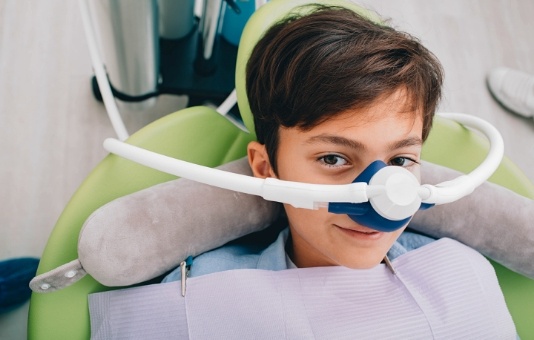 Some people have dental anxieties and phobias that can make even routine appointments unpleasant to sit through. But with nitrous oxide sedation, you can put those worries behind you. Simply breathing in the sedative mixed with oxygen will put you in a highly relaxed state while we work on your teeth and gums. The sedative wears off within minutes after we stop administering it, so you'll be able to drive yourself home or return to work.